Travellers preferences for Airbnb vs. hotels, and the factors influencing their success.
---
With modern technology and the rise of travel applications and other alternative housing options, travellers now have more choice than ever before.

Travellers can now select from a diverse range of unique and luxurious destinations around the world.

In this article we will go through a general comparison between Airbnb rooms and hotel rooms, highlighting when the former is preferable and when the latter is. We will conclude by providing some pointers on how to improve the performance of each.
When and why people choose Airbnb?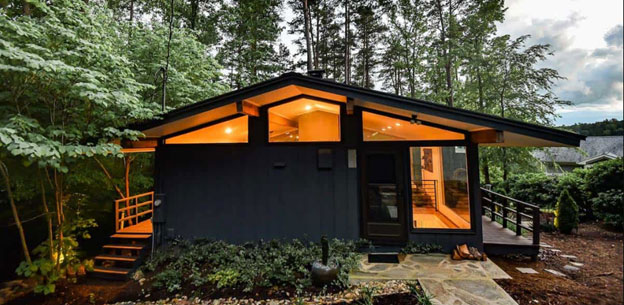 Rates
In general, Airbnb is less expensive than hotels because it does not have to pay for a hotel\'s overhead costs or the management of such a large operation.
Interesting Places to Stay
Airbnb is a great way for finding unusual places to stay and with a little bit of research, travellers can enjoy a new and unique destination while also having a fun, one-of-a-kind experience.
Local Experience
Hotels typically do not reflect a city\'s cultural character. Hotel chains are designed to fit anywhere, but this creates a barrier between a guest's room and the outside world. This provides comfort and security but makes it difficult to fully experience a new culture. Airbnb properties, on the other hand,  are usually located in areas frequently visited by locals which makes guests truly understand what\'s it like to be living in that city or neighbourhood.
According to a recent survey, 77% of travelers believe that Airbnb offers a more authentic experience than a hotel.
Large Group
When travelling in a large group (family or friends), it\'s more fun to stay together in a large house rather than spread out in a hotel. This leads us to the next point…a house with a kitchen.
Kitchen
Longer trips would necessitate the preparation of your own food. It saves you money and is good for your health. As a result, having a full apartment with a kitchen would be ideal to make your own breakfast, lunch or dinner and you're free to eat out whenever you feel like it.
When and why choose a Hotel?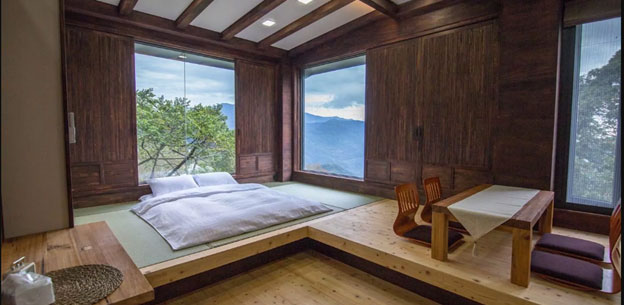 Business Trips
When travelling for work, the vast majority of business travellers prefer to stay in hotels. While hotels appear to be losing market share among tourists, they continue to be the preferred option for the vast majority of business travellers. When travelling for business, 68% of travellers prefer hotels to Airbnbs or similar vacation rental services.
Reliable check-in
Hotels with 24/7 staffing often have a more convenient check-in process.  Guests can easily and at any time walk into the hotel and get their room key from the front desk.  There will always be someone there to help them get settled. With Airbnb, guests may have to meet their host away from the property or get into a lockbox.
Storage for luggage
Most hotels provide luggage storage to their guests because they know they could be arriving in the city earlier than their check-in time, or have a few hours after check out to finish exploring the city.
When booking a hotel, it is recommended to ask whether they provide luggage storage services,
Luxury
A luxury traveller who values the overall experience will find better value and fewer unpleasant surprises in a top luxury hotel than in Airbnb. Luxury hotels are for those who want to take their vacations to the next level.
Service
A significant advantage of hotel accommodation is the level of service provided. Hotel staff can make your stay much more convenient, from housekeeping to concierge services. The more luxurious the hotel you book, the higher the level of service you will receive.
The quality of linens
A good night\'s sleep is a luxury that just about any guest should expect from a hotel. To provide their customers with the satisfying experience they seek, hotels typically use the finest bedding and bath essentials. High thread count linens are preferred by luxury hotels because they are durable, softer and breathable.

There are no surprises.
What you see is exactly what you get in a Hotel.  Every aspect of a hotel or chain and its rooms must be consistent. Airbnb, on the other hand, can be unpredictable. Errors may occur, however, a luxury hotel will work to find you another room or even grant you an upgrade.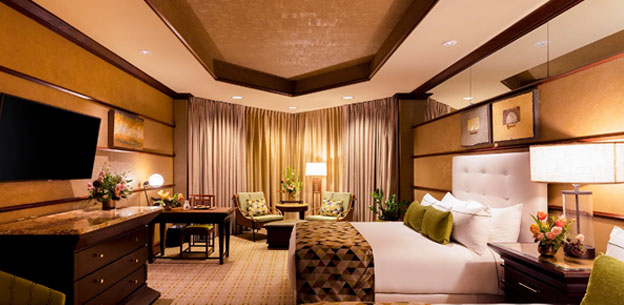 Conclusion:
With Airbnb properties, guests often experience a more authentic, boutique spirit and in some cases get to make new friends, whether from locals or travellers.
At a hotel, on the other hand, guests receive a number of valuable amenities, high level service, and concierge assistance.
Hotels, to retain their customer base, must rethink what tourists want in their lodging experience and come up with innovative solutions. Why not, for example, be authentic and go beyond simply marketing the hotel room and amenities? Hotels now want new experiences that make them feel like they are a part of a foreign culture.
Airbnb hosts, on the other hand, should carefully consider their pricing. The cost of an Airbnb rental, occupancy tax, guest service fee, and cleaning fee has become very close to the cost of a hotel room. Furthermore, Airbnb services should be more reliable and safer with easier check-ins while also enhancing the quality of their sleep.