How Standard Bedding & Bath Bundles have transformed the Airbnb industry.
---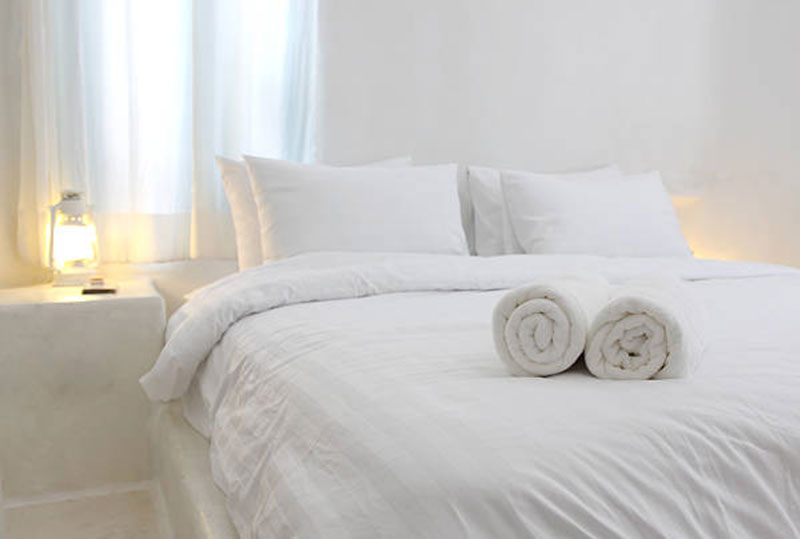 For years, Airbnb hosts have been trying to find solutions to have a fast and easy way to convert their properties into comfortable and welcoming rooms for their guests.
The challenge has always been how to satisfy clients by providing the quality, the size, the colour, and the right number of items needed to make a good first impression and maintain a good reputation so that customers return.
Shopping for bedding & bath items is tricky and purchasing managers buying from different stores is time-consuming. Not all Airbnb hosts are familiar with the item's quality, size, and materials. They spend most of their time shooting from the hip – purchasing their inventory from several shops until they get it right. This takes time and may cost far more than they anticipate.
This is where some companies have stepped in to offer the standard all-in-one bedding and bath bundles to make it easier for Airbnb hosts to furnish their rooms fast.
Experts from the hospitality industry and manufacturers have joined hands to develop a solution for both, individuals and businesses looking to rent out their apartments.
They've put together bundles of hotel bedroom and bath linen essentials designed specifically for Airbnb vacation rentals. These bundles are made with tested materials, sizes, and construction methods in order to provide high-quality products at low prices. As a result, hosts can purchase them without having to purchase each item separately, allowing them to focus on other aspects of their rooms.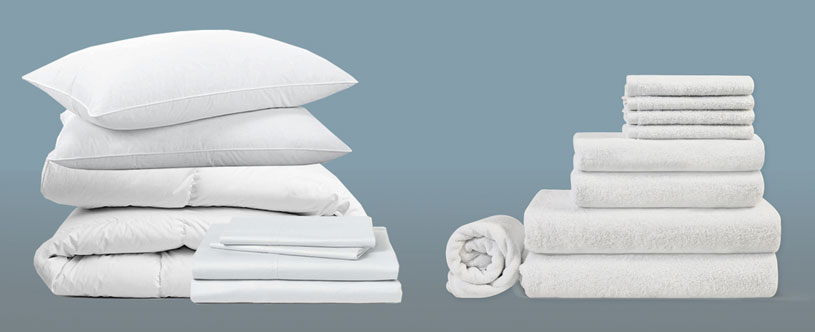 What you'll find in standard bedding bundles from dependable suppliers:
Materials of High Quality
There are a few materials for linen bedding that have been proven to provide a cozy and fresh feel.
It is known and tested that there are a few materials for linen hotel products that are best for providing a cozy and fresh feel. Below is what ideal standard bundles should look like:
A standard bed set generally includes a soft and durable 300 to 400 TC flat sheet,
Thread count, abbreviated "TC," refers to the total number of threads in each square inch of fabric. Cloth is made by weaving horizontal and vertical threads known as the warp and weft.
Typically, a hollowfibre 9 tog duvet (300 GSM) with a 100 percent cotton 200 TC outer shell is ideal for the spring and autumn seasons. The 9 tog duvet can be used in warm rooms in the winter, but for warmer nights bedding bundles come with hollowfibre 13 tog (400 GSM) duvets.
Standard size pillows are used with 50x70 cm in size and provide an ideal level of support with exceptional breathability and comfort - they are usually filled with hollowfibre and tucked in a 100% cotton 200TC outer shell.
The Colour White
Standard Bundles do not always come in white. However, it has become evident that white is the safest choice over time.
White bedding and bath products are the most popular among suppliers because they are easy to clean and blend in with almost any décor.
Quantity of Items
Bedding bundles include:
- One duvet cover
- One flat sheet
-Two envelope pillowcases
-One duvet
-Two standard pillows
(Four pillowcases and four standard pillows for Queen and King)
A Standard Bath bundle includes:
-Two Bath towels
-Two Hand towels
-Four Washcloths
-One Bath mat
Conclusion
Bedding & Bath bundling has simplified Airbnb host purchasing decisions. Airbnb hosts have a lot of options when they're looking to rent their homes, but one thing that all hosts have in common is the desire to provide their guests with a high-quality experience. Standard bedding and bath bundles have made it easy for them to purchase, save time, and ensure that their guests have a great stay—and they also help them stand out from other listings on the platform. All of this has resulted in a rapid expansion of the Airbnb industry.