The Right Pillows For Airbnb Properties, Boutique Hotels & Guest Houses.
---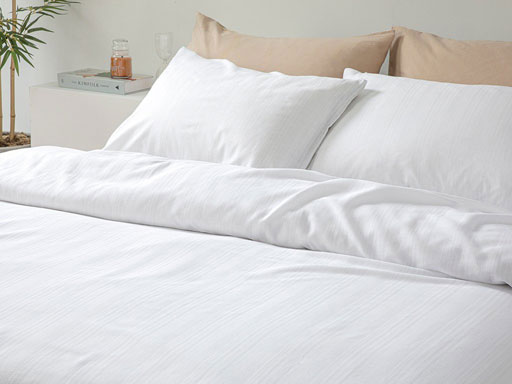 Give your guests a good night\'s sleep by providing them with the proper pillows, as this is one of the most important factors influencing their experience at your rental property.

There are several considerations to make when shopping for pillows for your rental property, including size, filling materials, number, color, and more.
Pillow size
Naturally, a larger pillow will cost more and take up more space on your mattress. The standard pillow size measuring 50cm x 70 cm is the most popular.  Its small size allows it to fit easily across any bed size. More sleepers can be accommodated on a bed if smaller-sized pillows are used for each of them.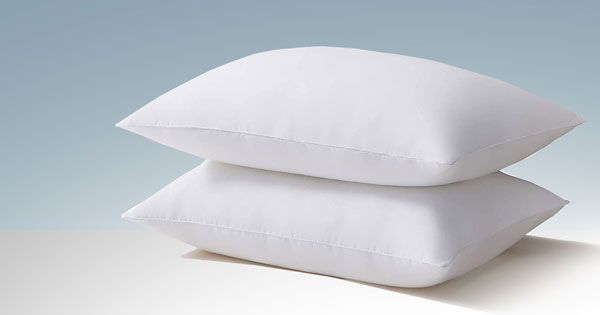 Number of Pillows
Vacation rentals typically provide two standard pillows for single and double beds and four standard pillows for Queen and King beds.  Many boutique hotels and guest houses will add decorative bedroom pillows to liven up their rooms.
Materials
- Hollowfibre:
Hotel pillows  should provide an ideal level of support with exceptional breathability and comfort - they are typically generously filled with hollowfibre. This chemical manufacturing process produces threads, which are spun into denser filling for pillows and duvets. Hollowfibre pillows are best suited for boutique hotels and guest houses as they are lightweight, allergy-friendly, easy to care for, and easy to bend and scrunch to the desired height.
- Down alternative:
Down alternative pillows attempt to replicate the feel of a down pillow by using cotton or polyester fiber fillings that share many of the same characteristics. Luxury boutique hotels & guesthouses pillows are usually down alternative pillows, as opposed to down pillows – they are less expensive, less morally questionable, and less likely to cause an allergic reaction.
Although considered luxurious, the issue with true down pillows is that the feathers inevitably fall out of the pillow (requiring regular cleaning), and some people are allergic to down. Only use actual down pillows for decoration if necessary.
Pillow case (colour & material)
Using pillow covers is an excellent way to keep pillows in great condition for as long as possible.
Most boutique hotel pillows are wrapped in pillowcases that are incredibly soft, smooth, and crispy.
When purchasing a pillow cover, look for the TC or thread count, which refers to the number of threads in one square inch of fabric. Choose the 200TC or higher to give your rooms a luxurious feel.
White bedding is commonly used in boutique hotels and guest houses due to its ease of cleaning and compatibility with any room.
Conclusion
Vacation rental property hosts make dozens of decisions as they create their space. Choosing the right bedding is one of the main ones as the majority of negative reviews come from bedding and more specifically how hotel guests sleep.
A pillow is where guests would lay their head first as they look forward for a relaxing experience which makes pillows one of the most important factors affecting their sleep. That\'s why we find most boutique hotel pillows are as versatile as they are durable. Choosing the right pillows is key to enhance your guests' all round experience at your boutique hotel or guest house.