Choosing the right duvet for your boutique hotel or guest house!
---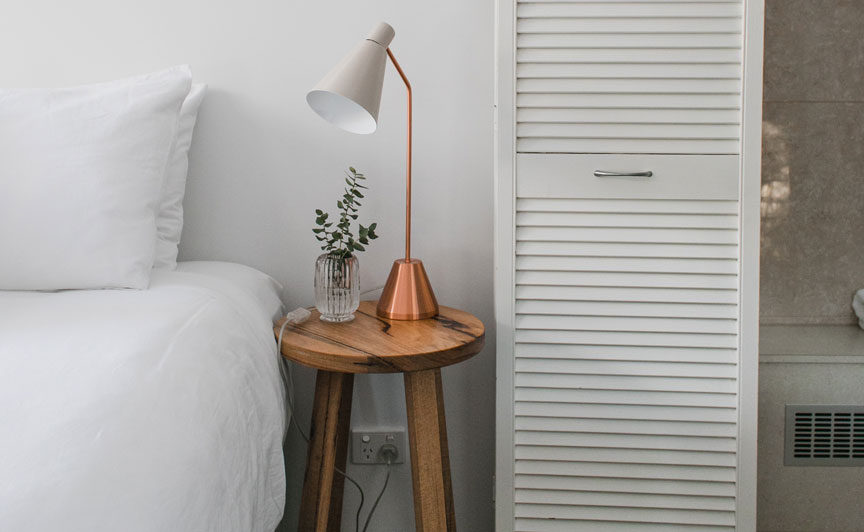 A good duvet can elevate the sleep quality of your vacation rental bedroom and give your guests a 5 Star bedding experience
Over the last few years, an increasing number of property owners have developed vacation rental units for their guests, and 2022 was one of the best years for the Airbnb industry. Bookings increased by nearly 50% over the previous year, and new hosts alone earned nearly $2 billion across the past year. However, converting rooms to vacation rentals is not as easy as it used to be, as there is more competition today - standards have become high as customers are more familiar with the quality and services guest houses, boutique hotels and airbnb hosts provide - from technology, security, comfort, décor and lighting to bed & bath products. The main concern of hosts is to bring a growing number of guests to their rooms, have them return, and receive positive reviews which also helps bring in more customers. In this article we will emphasize on the bedding aspect, specifically the type of duvet for boutique hotels, guest houses & Airbnb rooms.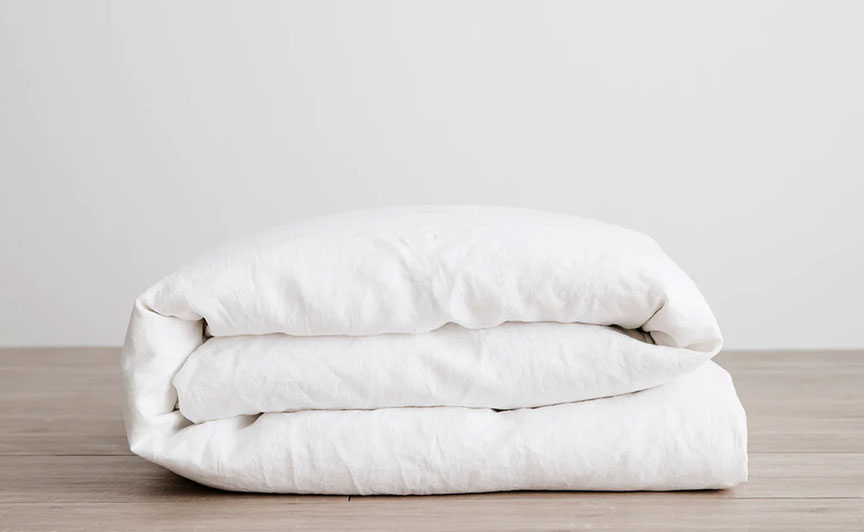 Duvets for guest houses and boutique hotels are very similar in that they provide the comfortable and luxurious feel that you would expect from luxury homes. Boutique hotels have more design elements on their beds than regular airbnb rooms, but most high-end vacation rental duvets are the same type and material.

Duvet sizes for Boutique Hotels and Guest Houses.
Guest House and Boutique hotel duvets have similar sizes to those found in standard luxury hotels - The standard sizes for single, double, queen & king.  

Recommended duvet sizes for standard rooms:

Single: W145 x L225 cm
Double: W195 x L225 cm
Queen: W225 x L225 cm
King: W255 x L225 cm


Boutique Hotel & Guest House Duvet Materials
A duvet comes in two parts: the outer shell and the filler. The duvet shell is usually constructed from strong cotton or synthetic fibers that are woven to keep the filler inside without compromising breathability.
Typically, hollowfibre 9 tog duvet (300 GSM) covered with a100% cotton 200 TC outer shell is perfect for the months of spring and autumn. As for warmer nights hollowfibre 13 tog (400 GSM) duvets is recommended. There are other good options for fillers such as wool, down, feathers, cotton, polyester, and silk. It\'s all comes down to personal preference as to what suits ones bedroom best.

Vacation Rental Duvets Prices
When deciding how much to invest in bedding, it\'s critical to consider the market and price point. Boutique hotel duvet prices are usually determined by the material of the fabric and fillers and it is always better to invest in a high-quality duvet that's not too expensive to maintain. 


The Good News
Linen manufacturers have collaborated with hospitality experts to produce duvets that are appropriate for all hotel rooms in terms of materials, size, weight, and quality. Some of the most prominent have created all-in-one linen bedding bundles to assist hosts in quickly furnishing their bedroom. These standard linen beddings include ideal duvets for boutique hotels and guest houses, as well as covers, bed sheets, and pillows that can fit into any room and instantly transform it into a cozy and luxurious hotel-like room.


Conclusion
Aside from the mattress and pillows, the duvet is one of the most important pieces of bedding to invest in.
There are several factors to consider when choosing the best duvet for a boutique hotel or guest house. Consider the quality of the materials used, the filling, the weight and size, as well as the price when selecting a duvet for your vacation rental property.